AMEC Surpasses 100-Chamber Order Milestone for its Prismo UniMax® MOCVD System
---
Advanced Micro-Fabrication Equipment Inc. China (AMEC, stock code 688012), today reported that orders for its Prismo UniMax® system now exceed 100 chambers, marking a new milestone for its MOCVD business. The tool is used to mass-produce gallium nitride-based (GaN) mini-LEDs found in TVs, laptops, monitors, automotive displays, outdoor displays, and other products.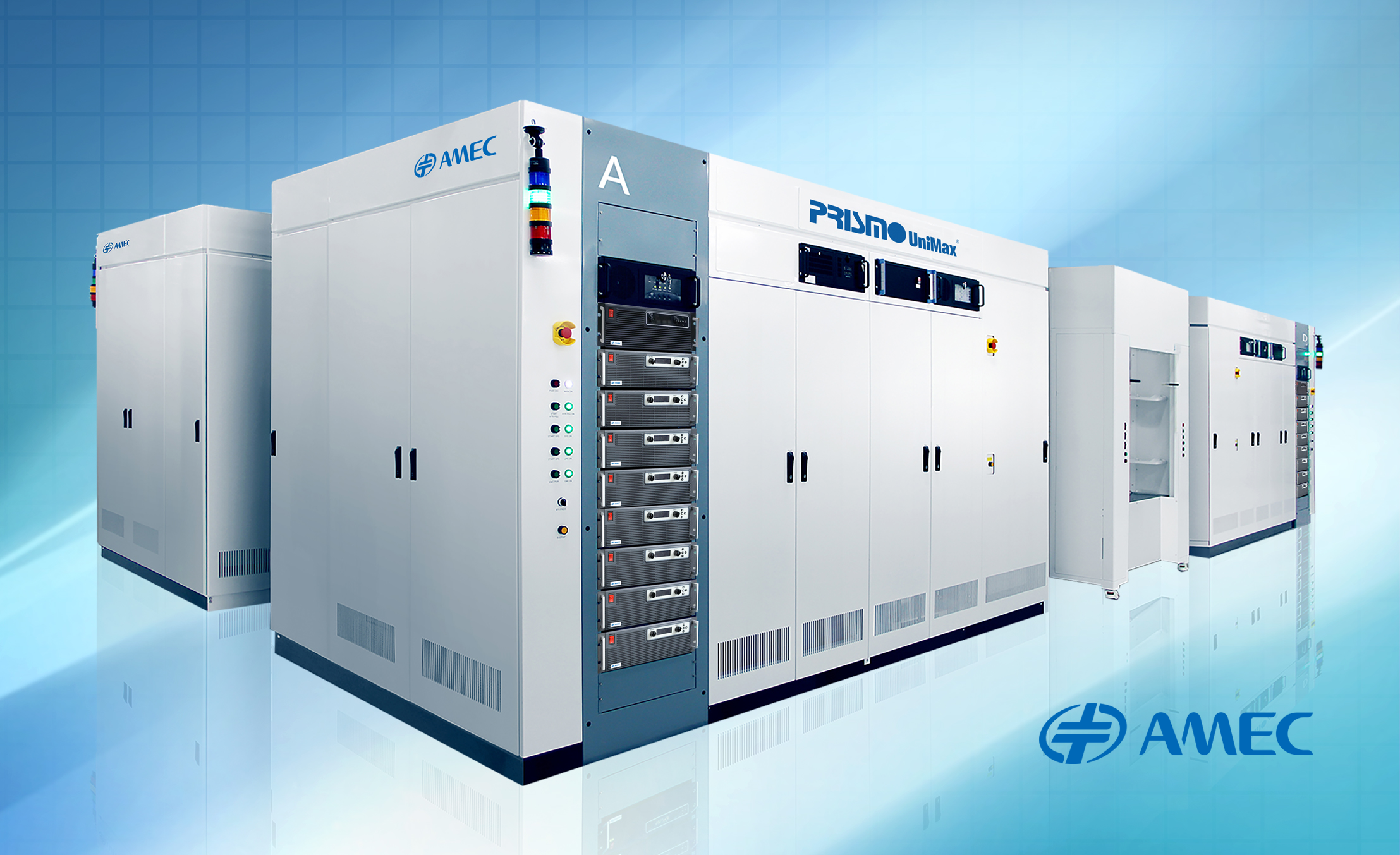 Customers adopted the tool for its excellent wavelength uniformity, energy efficiency, and high production throughput, as well as AMEC's expert local field support and customer service. More than 100 chambers have been ordered since the tool's official launch in June of this year. The momentum reinforces AMEC's leadership in the MOCVD market.
The Prismo UniMax system is engineered for high performance mini-LED production. Several proprietary features combine to deliver superior wavelength uniformity, repeatability, and production stability. They include a heating system design with heating elements in each chamber that control local-area temperatures and distribute heat precisely as required across the wafer surface during the MQW growth period. This AMEC innovation helps maximize uniformity. Other key features include an optimized showerhead, as well as a new-generation power supply unit that increases energy efficiency, and a large 785mm-diameter susceptor that drives higher throughput and reduces overall costs.
In addition to its performance benefits, the UniMax system achieved fast market acceptance for its manufacturing flexibility. Each tool can contain up to four independently controlled chambers, and process as many as 164 four-inch or 72 six-inch wafers simultaneously with a simple susceptor configuration adjustment -- an industry-leading capacity for a tool of this kind.
The system is the newest addition to AMEC's MOCVD product family that includes the Prismo D-BLUE®, the Prismo A7® and the Prismo HiT3® systems. When it debuted in 2013, the Prismo D-BLUE was the industry's first MOCVD system innovated, developed, and manufactured in China. The Prismo A7® and the Prismo HiT3® were successfully launched after that. Today, AMEC MOCVD tools are installed in every major LED mass-production fab.
The swift adoption of the UniMax system is thanks to AMEC's continuous MOCVD equipment and process innovation, and close alignment with manufacturing leaders, noted Dr. Zhiyou Du, Executive Vice President & COO at AMEC. "As customers migrate to applications like mini-LEDs, we are proud to address their mass-production imperatives with competitive technology solutions. The 100-chamber order milestone validates the performance advantages of our Prismo MOCVD platform and the trusted expertise we bring to our customer partnerships," he said.
Prismo D-BLUE, Primo A7, Prismo HiT3 and Prismo UniMax are registered trademarks of AMEC.
Advanced Micro-Fabrication Equipment Inc. China (AMEC)
AMEC is China's leading provider of process technologies, tools and expertise that help global manufacturers of semiconductors and LEDs achieve their innovation, production, and profit goals. The company's etch tools enable chipmakers to build devices for diverse applications at nodes as low as 5nm, while its MOCVD systems lead the market for Blue LED mass production. More than 2000 AMEC process stations, comprising both product lines, have been installed at 75+ leading customer fabs across Asia and Europe. AMEC is headquartered in Shanghai with operations in Nanchang and Xiamen, and regional subsidiaries in Taiwan, Singapore, Japan, South Korea, and the United States.
---