AMEC Celebrates Product Shipment Milestone 1500th CCP Etch Station Goes to Customer in China
---
Advanced Micro-Fabrication Equipment Inc. China (AMEC, stock code 688012), today celebrated a milestone for its capacitively coupled plasma (CCP) etch systems by shipping its 1500th station to a leading semiconductor manufacturer in China. The shipment forms part of a multi-station Primo D-RIE® etcher and represents a repeat order from the customer.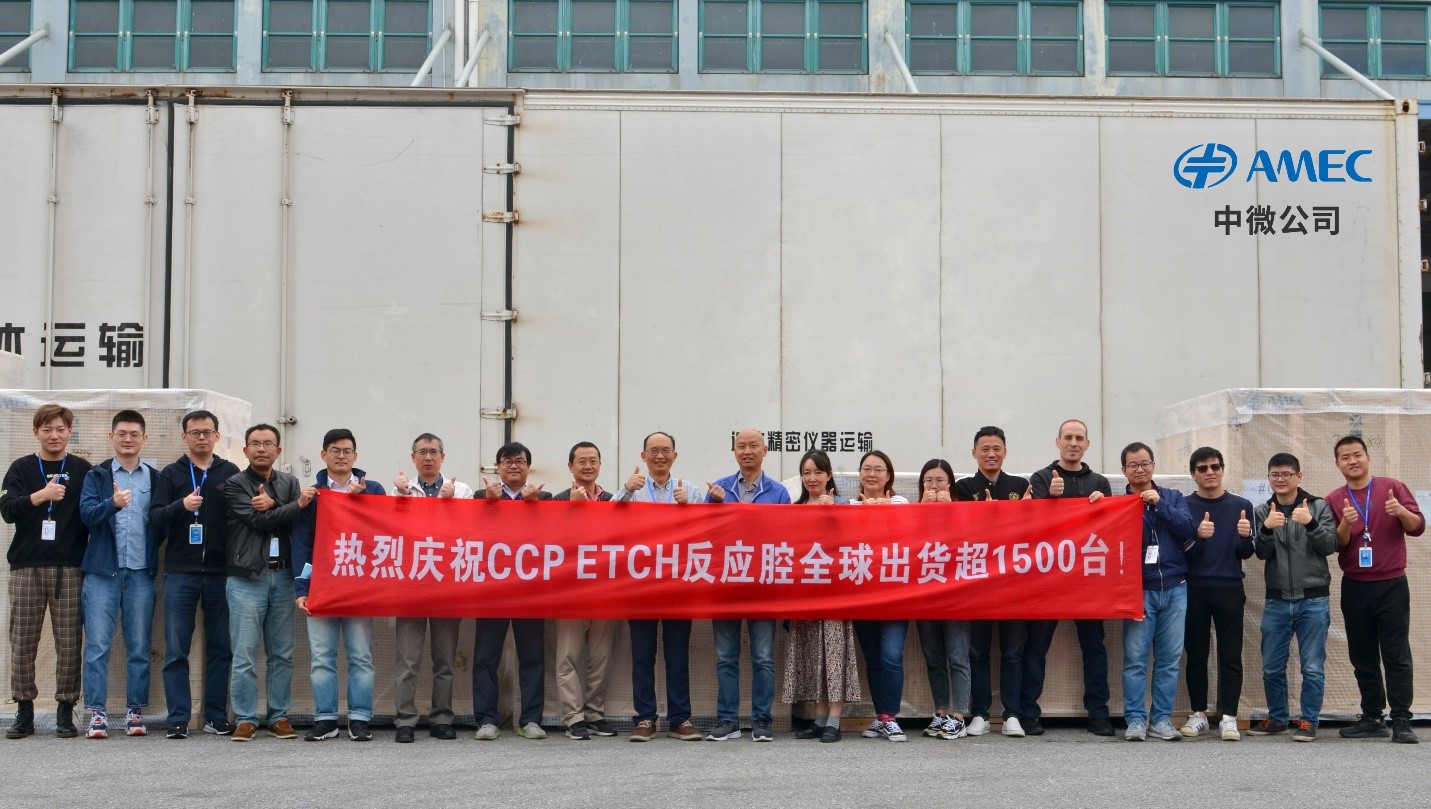 The Primo D-RIE system is used by global leaders to manufacture memory and logic semiconductor devices. Customers value the tool for its stable and reliable performance, superior productivity, and much-lower cost-of-ownership in mass production. Engineered for optimum throughput, the compact system can accommodate up to three dual-station process modules. Each module can be controlled independently or allows for wafers to be processed simultaneously in a single-wafer processing environment. Additional features include AMEC's proprietary decoupled VHF and LF RF system plasma source, FEIS ring confinement, and advanced kits to control the processing chamber environment.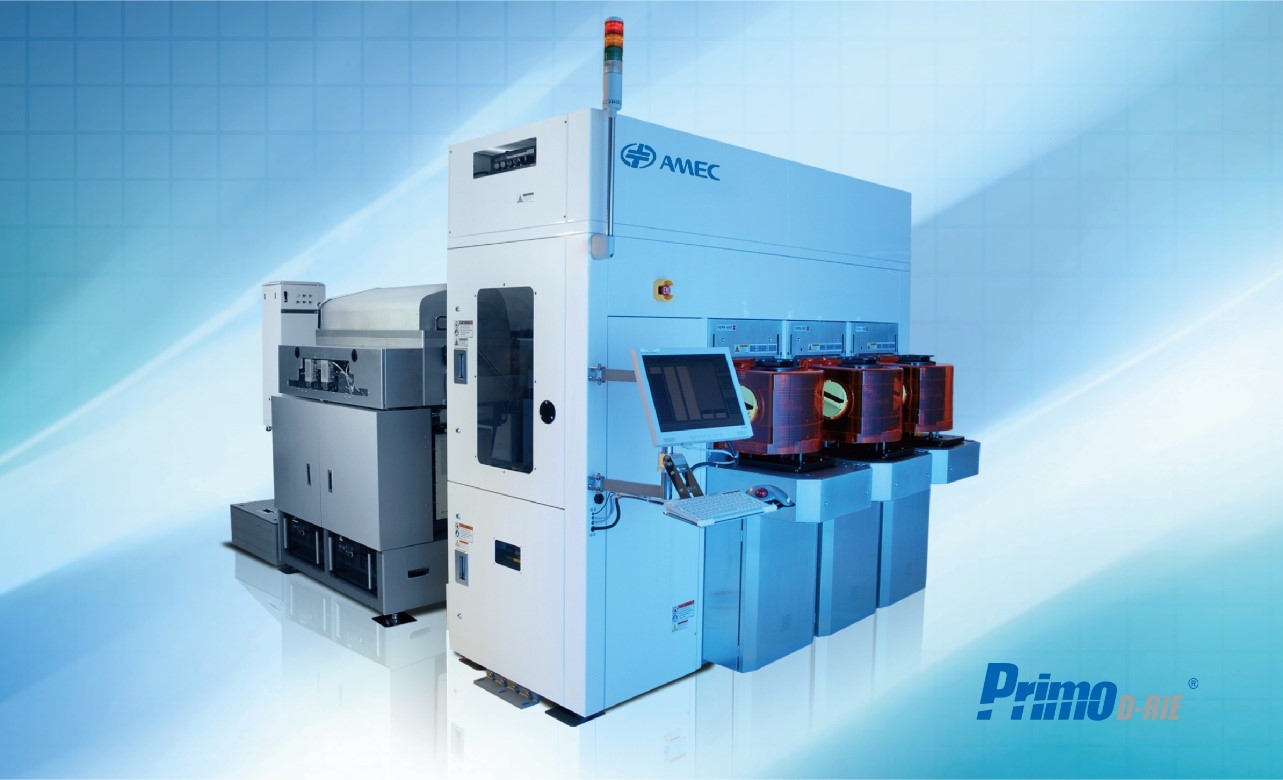 Since the tool's release in 2007, AMEC has expanded its portfolio of CCP etchers to address customers' increasingly advanced technology requirements. In addition to the Primo D-RIE, the CCP family includes the Primo HD-RIE®, Primo SSC AD-RIE®, Primo iDEA®, and the Primo AD-RIE®. Collectively, they offer customers a comprehensive range of production equipment solutions for diverse applications at process nodes as low as 5nm. They complete AMEC's portfolio of etchers that also includes two inductively coupled plasma (ICP) tools, as well as a dedicated system for TSV applications.

The innovation that differentiates AMEC's etchers continues to strengthen the company's position as a global equipment leader, increase its market share and fuel its growth. So far this year, the Primo HD-RIE (for 3D NAND applications) and the Primo AD-RIE-e (for logic applications at nodes of 7nm and below) account for 50 percent of total tool shipments with most of the installations in China's mainland and Taiwan region. The growth is reflected in AMEC's revenue for the first three quarters of 2021. When compared to the same period last year, overall sales revenue increased by 40.4 percent, while revenue for the etch product line grew by 100 percent approximately.

Tom Ni, Group Vice President & GM of AMEC's Etch Product and Business Group, credited the company's 'Customer First' operation principle for the shipment milestone and AMEC's steady growth, noting: "We are proud of the innovative technologies and world-class expertise that have made our etchers a popular choice in leading-edge fabs. Helping our customers meet their technology and profit goals motivates us at all levels of our organization and influences every touchpoint of our engagement – from designing and building tailored equipment solutions, to the comprehensive services rendered by our expert field engineers. We appreciate their trust in AMEC's solutions. Today's milestone is thanks to their enduring support."

Primo D-RIE, Primo AD-RIE, Primo HD-RIE, Primo SSC AD-RIE and Primo iDEA are registered trademarks of AMEC.

Advanced Micro-Fabrication Equipment Inc. China (AMEC)

AMEC is China's leading provider of process technologies, tools and expertise that help global manufacturers of semiconductors and LEDs achieve their innovation, production, and profit goals. The company's etch tools enable chipmakers to build devices for diverse applications at nodes as low as 5nm, while its MOCVD systems lead the market for Blue LED mass production. More than 2000 AMEC process stations, comprising both product lines, have been installed at 75+ leading customer fabs across Asia and Europe. AMEC is headquartered in Shanghai with operations in Nanchang and Xiamen, and regional subsidiaries in Taiwan, Singapore, Japan, South Korea, and the United States.

---